Cuba
On The Monitor this week: Venezuela in detail and in context.
This week's guests discuss events in Venezuela. First up is Abby Martin taking a close look at recent events in Venezuela. She is followed by John Perkins who casts a wider historical net to put those events in a broader context.
More about this week's guests:
Abby Martin is a journalist, artist, and presenter of The Empire Files, an investigative news program on teleSUR English and YouTube. She was formerly the host of Breaking the Set on RT America network, working from the Washington, D.C. bureau. She also worked for two years as a correspondent for RT America.
Martin is the founder of the citizen journalism website Media Roots. She serves on the board of directors for the Media Freedom Foundation which manages Project Censored. Martin appeared in the documentary film Project Censored The Movie: Ending the Reign of Junk Food News (2013), and co-directed 99%: The Occupy Wall Street Collaborative Film (2013).
John Perkins was Chief Economist at a major international consulting firm where advised the World Bank, United Nations, IMF, U.S. Treasury Department, Fortune 500 corporations, and leaders of countries in Africa, Asia, Latin America, and the Middle East. He is the author of several books. The most recent is The New Confessions of an Economic Hit Man (2016), a follow-up to his bestseller Confessions Of An Economic Hit Man which spent 73 weeks on the New York Times non-fiction bestseller list and has been translated into 32 languages. It, along with his other books, The Secret History of the American Empire (also a New York Times bestseller) and Hoodwinked, were ground-breaking exposés of the clandestine operations that created the current global crises; they set the stage for the revelations and strategies detailed in The New Confessions of an Economic Hit Man.
John is a founder and board member of Dream Change and The Pachamama Alliance, non-profit organizations devoted to establishing a world future generations will want to inherit, has lectured at Harvard, Oxford, and more than 50 other universities around the world, and has been featured on ABC, NBC, CNN, CNBC, NPR, A&E, the History Channel, Time, The New York Times, The Washington Post, Cosmopolitan, Elle, Der Spiegel, and many other publications, as well as in numerous documentaries including The End Of Poverty, Zeitgeist Addendum, and Apology Of An Economic Hit Man. He was awarded the Lennon Ono Grant for Peace in 2012, and the Rainforest Action Network Challenging Business As Usual Award in 2006.
On The Monitor this week:
The U.S. and Cuba are to hold talk on normalizing relations. How did this happen and what does it mean? We talk with Reese Erlich
How the CIA Covered Up Its Lie on Torture and bin Laden – an interview with Gareth Porter
More about this week's guests:
AP reports: "The United States and Cuba will start talks on normalizing full diplomatic relations, marking the most significant shift in U.S. policy toward the communist island in decades, American officials said Wednesday."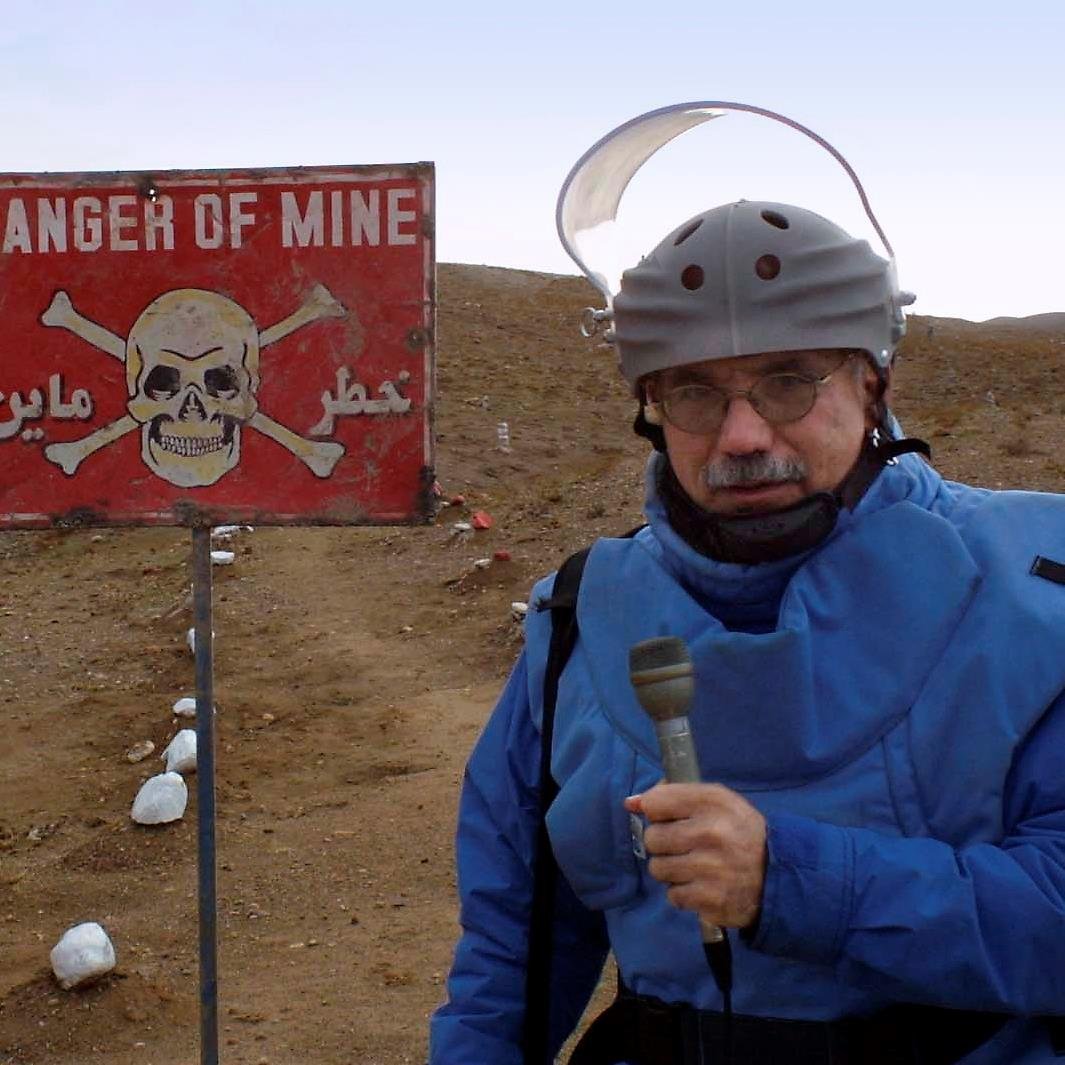 Reese Erlich is an award winning foreign correspondent. His books include "Dateline Havana: The Real Story of U.S. Policy and the Future of Cuba."
Reese Erlich's history in journalism goes back over 40 years. He worked as a staff writer and research editor for Ramparts, an investigative reporting magazine published in San Francisco. Today he works as a full-time print and broadcast, freelance reporter. He reports regularly for National Public Radio, CBC, ABC (Australia), Radio Deutsche Welle and Market Place Radio. His articles appear in the SF Chronicle and GlobalPost. His television documentaries have aired on PBS stations nationwide.
Erlich's book, Target Iraq: What the News Media Didn't Tell You, co-authored with Norman Solomon, became a best seller in 2003. The Iran Agenda: The Real Story of US Policy and the Middle East Crisis was published in 2007. Dateline Havana: The Real Story of US Policy and the Future of Cuba was published in 2009. Conversations with Terrorists: Middle East Leaders on Politics, Violence and Empire, was published in 2010. Erlich shared a Peabody Award in 2006 as a segment producer for Crossing East, a radio documentary on the history of Asians in the US. In 2012, the Society of Professional Journalists (Nor Cal) awarded Erlich a prize for best "radio explanatory journalism" for his documentary "Inside the Syrian Revolution." In 2004 Erlich's radio special "Children of War: Fighting, Dying, Surviving," won a Clarion Award presented by the Alliance for Women in Communication and second and third place from the National Headlines Awards. His article about the U.S. use of depleted uranium ammunition was voted the eighth most censored story in America for 2003 by Project Censored at Sonoma State University. In 2002 his radio documentary, "The Russia Project," hosted by Walter Cronkite, won the depth reporting prize for broadcast journalism awarded by the Northern California Chapter of the Society of Professional Journalists.
Website: reeeseerlich.com  Twitter: @ReeseErlich
Gareth Porter (@GarethPorter) is an independent investigative journalist and historian who specializes in U.S. national security policy. He is the author of Manufactured Crisis: The Untold Story of the Iran Nuclear Scare, published by Just World Books in February 2014. He writes regularly for IPS and has also published investigative articles on Salon.com, the Nation, the American Prospect, Truthout and The Raw Story. His blogs have been published on Huffington Post, Firedoglake, Counterpunch and many other websites.
Porter was Saigon bureau chief of Dispatch News Service International in 1971 and later reported on trips to Southeast Asia for The Guardian, Asian Wall Street Journal and Pacific News Service. He is also the author of four books on the Vietnam War and the political system of Vietnam. Historian Andrew Bacevich called his latest book, 'Perils of Dominance: Imbalance of Power and the Road to War', published by University of California Press in 2005, "without a doubt, the most important contribution to the history of U.S. national security policy to appear in the past decade." He has taught Southeast Asian politics and international studies at American University, City College of New York and the Johns Hopkins School of Advanced International Studies.
Recent Articles: How the CIA Covered Up Its Lie on Torture and bin Laden and "Coercive Diplomacy" and the Failure of the Nuclear Negotiations
On The Monitor this week:
As Russian President Putin consolidates Crimea's position as part of Russia we take a look back at US-Soviet relations with President Reagan's informal Cold War Russia advisor – an interview with Suzanne Massie
America STILL trying to overthrow the Cuban government – an interview with Kim Scipes
—————————————————————————————————
More about this week's guests:
Suzanne Massie is an American author and played an important role in the relations between Ronald Reagan and the Soviet Union in the final years of the Cold War.
Massie is the daughter of a Swiss diplomat. She was born in New York and graduated from Vassar College, but also studied at the Sorbonne and the Ecole des Sciences Politiques in Paris.
In 1975, Suzanne Massie and her then-husband Robert K. Massie chronicled their experiences as the parents of a hemophiliac child, Robert Kinloch Massie IV, and the significant differences between the American and French health-care systems in their jointly-written book, Journey. She subsequently married Seymour Papert.
Reagan first became interested in Massie when he read her book Land of the Firebird: The Beauty of Old Russia. She eventually visited the White House where she became an informal, back door, messenger between the President and Mikhail Gorbachev and his administration. She also asked Reagan to learn the now famous Russian phrase "doveryai, no proveryai", which means "Trust, but verify". Her importance in contributing to Reagan's understanding of the Russian people, assisting in reaching a peaceful end to the Cold War, was described in detail in a number of documentary films. She applied for the job of Soviet ambassador via a letter to Reagan but was rejected, as the post had already been filled.
A fellow of the Harvard Russian Research Center (now the Davis Center) from 1985-97, Massie has also served on the Board of the International League for Human Rights. In 1991 she was appointed as the only lay member of the Permanent Episcopal-Orthodox Coordinating Committee which has involved bi-annual discussions in Russia and the United States with hierarchs of the church, including Patriarch Aleksy II.
Massie currently resides in Maine, but travels regularly to Russia and is writing a book about her experiences and her interpretation of the years of dramatic change in American-Russian relations.
Website: www.suzannemassie.com
Kim Scipes is Associate professor of sociology at Purdue University North Central in Indiana, and author of AFL-CIO's Secret War against Developing Country Workers: Solidarity or Sabotage?
Quote:"The AP's report about the U.S. government using Twitter accounts to inspire political dissent is just another example of the on-going U.S. war against Cuba. The statement by USAID Administrator Rajiv Shah is simply absurd; his denial of it not being covert defies belief for any one more developed than an amoeba. The AP's documents clearly establish it was another covert U.S. attack on Cuba. As my research on developments in Venezuela have shown, the U.S. government has been found acting against governments with which it disagrees. Where it previously supported dictators in the countries U.S. leaders wished to control — Mobuto in Zaire, Somoza in Nicaragua, and Marcos in the Philippines, for example — since the mid-1980s, they have shifted their efforts to support civil society groups in countries they wish to control, trying to support groups who advance policies and actions with which the U.S. agrees, no matter how bad they are for the local population.  Thus, prior to the 2002 coup in Venezuela, the U.S. was supporting a peasant organization that opposes land reform; an educational organization that has suggested no education reform; and organizing seeking to incite a military rebellion; a civic association that was working to mobilize middle class neighborhoods to 'defend themselves' from the poor; a civil justice group that opposes grassroots community organization because they support the Chavez government, etc. Altogether, Venezuelan and American groups operating in Venezuela received $4,039,331 from U.S. government organizations between 1992-2001. Further, reporting on the National Endowment for Democracy alone — a U.S. government initiated and funded organization that claims to be 'independent' but is not — showed that the NED provided $1,338,331 to organizations and projects in Venezuela in 2012 alone: they provided $120,125 for projects for 'accountability'; $470,870 for 'civic education'; $96,400 for 'democratic ideas and values'; $105,000 for 'freedom of information'; $92,265 for 'human rights'; $216,063 for 'political processes'; $24,962 for 'rule of law'; $45,000 for 'strengthening political institutions'; and $153,646 for the Center for International Private Enterprise. In short, despite any rhetoric to the contrary, the U.S. continually engages in attacks on and operations within any country it deems acting against its interests, no matter how democratically supported and politically engaged that government is with its own population. The U.S. government prattles on endlessly about its love for democracy around the world, but we see again and again — under both Democratic and Republican administrations — that it continues to seek to undermine governments with which it disagrees and which it believes it can bully. Ironically, it continually seeks to undermine governments seeking to improve the lives of their people, while supporting repressive regimes such as those in Egypt, Honduras, Saudi Arabia and the Ukraine. This behavior is despicable — and so very hypocritical."